THE LIFE OF MERLIN
published by Amberley Publishing (April 2011)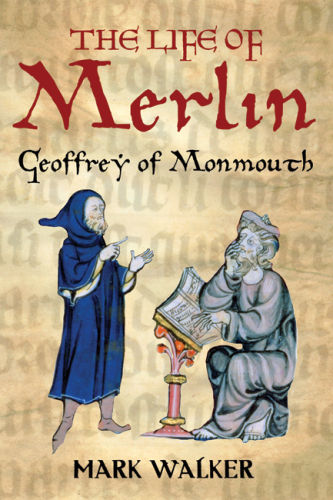 * View the front and rear cover here *
'Merlin, his madness, the mischievous muse of the poet prophetic
I am preparing to sing …'


The life story of the world's most famous wizard

For the first time in English, a verse translation of the twelfth-century epic poem by Geoffrey of Monmouth, the originator of many of the Arthurian legends familiar to us today. Here is the original Merlin – a mysterious and mad character inspired by ancient Welsh legends. But he is also a king, a prophet, and a modern Renaissance man. This brand-new translation casts Geoffrey's Latin into accessible English hexameter verse, giving readers a feel for the rhythms of the original. The extensive introduction sets the poem in the context of Geoffrey's life and writings, while each chapter opens with helpful background material.

Turn back the pages of time and discover the mythical, magical world of the original Merlin.


See also the Amberley Website
* Contents *

Introduction

The Life of Merlin

Carminis Personae
Preface
Chapter 1: Merlin's Madness
Chapter 2: The Wild Man of the Woods
Chapter 3: Merlin at Court
Chapter 4: The Threefold Death
Chapter 5: Gwendoloena's Wedding
Chapter 6: Merlin's Prophecy
Chapter 7: Ganieda's Grief
Chapter 8: Taliesin Expounds
Chapter 9: The Kings of Britain
Chapter 10: The Healing Waters
Chapter 11: Merlin and the Birds
Chapter 12: Maeldin the Mad
Chapter 13: Ganieda the Prophetess
Index of Names

View the front and rear cover here (pdf)
---
Back to Pineapple Publications